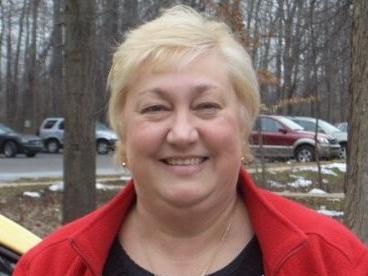 Anna Pron-Zwick
Principal Global Clinical Dictionary Manager
AstraZeneca
---
This spotlight was featured in December 2020.
Anna serves on several Controlled Terminology teams (Controlled Terminology User Guide, Laboratory, Microbiology/ Immunogenicity, Genomics, and General Terminology) and represents Controlled Terminology on the Global Governance Group with Erin Muhlbradt and Jordan Li.
How long have you been volunteering at CDISC?
WOW! Longer than I want to admit. I informally started calling into lab terminology team meetings back in 2006. Volunteering was a bit "hit-or-miss" in those early days. I officially became a member of the CDISC Lab Terminology Team in 2007 when Christine Tolk was the terminology manager and Phil Pochon provided the induction session during a CDISC "InterChange" Meeting in Washington, DC. Thankfully, I can say Phil and I are long-haulers. We've both expanded our volunteerism into other CDISC terminology teams over the years.
What encouraged you to volunteer your time and expertise with CDISC?
I must admit that, initially, I viewed CDISC volunteerism as a stretch activity for my day job. AstraZeneca encourages stretch activities and professional development. The more I participated in meetings, I realized how much I enjoyed the comradery and friendships I was building with other team members. It was beyond networking. We have so much in common, and we all relish learning. Every meeting provides an opportunity to gain knowledge and improve Standards.
How did you begin working in clinical research?
My first adult job post-University was as a medical technologist in a hospital laboratory which was immensely rewarding on a personal level. Hematology, Coagulation, and Urinalysis were my specialties. I had an opportunity to interview for a pharmaceutical company which was in need of a terminology expert to assist in the management of their lab tests and units of measurements directories. No one was more surprised than me when I was offered the position and the rest is history. I've worked in big Pharma ever since.
What did you want to be when you grew up?
Funny story. I love nature, so I wanted to do something in forestry. Live in a log cabin in the woods, that type of thing. Getting ready for college, I met with my University advisor, a great guy who offered sensible advice. He explained that only two graduates the year before found jobs in Forestry in the state of Pennsylvania. He asked me if I was willing to move out West. I indicated that I wanted to have a career that would keep me closer to home. He asked me if there was something else I liked, so I said microbiology, lab work, etc. Thankfully, Penn State had a great program in Microbiology with a Med Tech option. I actually had an opportunity to participate in a year-long internship at Lankenau Hospital near Philadelphia before I was hired to work in Lankenau's clinical laboratory. So my aspirations went from being "Ms. Forest Ranger Ma'am" to "Hey, you, in the white lab coat."
There are many aspects to data standards development within the clinical lifecycle. What is it about working on the development of Controlled Terminology that peaks your interest?
In my opinion, Controlled Terminology (CT) is the foundation for all standards. It can be a word, symbol, formula, notation, data point, concept, etc. If terminology is represented accurately and defined consistently, effective communication occurs among all parties involved. I am thankful to have found my niche working on various CDISC terminology teams. It is professionally rewarding developing CT knowing that all CDISC Standards (i.e., PRM, SEND, CDASH, SDTM, ADaM, ODM, and Therapeutic Area User Guides) make use of CDISC Controlled Terminology. It is also gratifying knowing that the adoption of CDISC standards has increased throughout the regulated industry.
Please provide a tip that someone would find helpful in working with CDISC Standards.
My quick tip is be sure to read the definition when working with Controlled Terminology. Look beyond the term or code. The definition really explains the proper usage of the CT.