CDISC virtual classroom training courses provide expert-led training sessions for individuals and organizations of all experience levels and cover material from standards specified in the FDA's Data Standards Catalog and the PMDA's Data Standards Catalog.  Like our in-person training, virtual courses are taught by our authorized instructors in multiple languages, across multiple time zones.
Upcoming courses range from 1/2-2 days include:
Virtual Classroom Interchange Training Week 1
Virtual Classroom Interchange Training Week 2
Times to each session included in description on learnstore.cdisc.org.
Grab your headset, your favorite beverage, a quiet place, and get ready to learn from the experts. Register your team for training today.
Interested in bringing virtual classroom training 'in-house?' Contact us today. 
Commonly Asked Questions
Q: How are virtual classroom training sessions organized?
A: Virtual classroom courses are divided into modules over consecutive days, allowing attendees to digest material between sessions and devote time to project deliverables while not in training.
Q: Who can attend virtual classroom training?
A: Anyone! Virtual training is available to anyone interested in learning CDISC standards to drive more efficient and meaningful research. If your organization is a CDISC Gold or Platinum member, you can receive significant discounts on training.
Q: Where will the training take place?
A: In the comfort of your home or office. Virtual classroom training is conducted online using Zoom (and all its cool training features) so you don't have to worry about getting on a plane or booking a hotel.
Image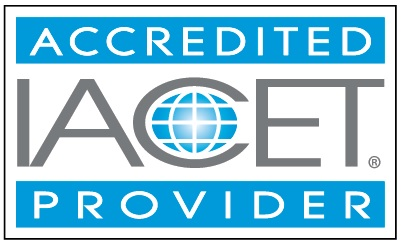 CDISC Education is an IACET Accredited Provider! You can receive continuing education units (CEUs) while learning CDISC standards. IACET CEUs earned can be used toward re-certification for many industry organizations including:
Clinical Data Manager (SCDM)
Association of Clinical Research Professional (ACRP)
Society for Clinical Research Associates (SOCRA)
For more information on IACET and CEUs, please visit www.iacet.org.