CDISC's impact as an organization is multiplied by our collaborations with global partners. Through partnership, we can continue to advance interoperable standards across a wide range of therapeutic areas so greater clarity is achieved, more powerful research is conducted, and more meaningful connections are discovered. As our dedication and collaboration continue to grow, so will our collective impact on global health. Key partners and collaborative efforts include:


---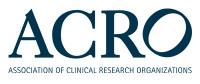 ACRO and its members advocate on a global basis for safe, ethical, high-quality medical research so patients can benefit from the development of new treatments and therapies. ACRO and CDISC share many members and these members and the ACRO staff serve on various CDISC steering committees, providing guidance for a variety of projects to further the CDISC mission. ACRO's Executive Director, Douglas Peddicord, is Past Chair on the CDISC Board of Directors.
---

ARO Council's mission is to build a network of academia nationwide, promoting cooperation, and contributing to the improvement of public health through safer and more effective medical treatment. ARO Council was initiated in Japan by Prof. Masanori Fukushima, who is a CDISC Board Member, of the Translational Research Informatics Center (TRI), Foundation for Biomedical Research and Innovation. A CDISC Platinum member, the ARO Council, has now expanded beyond Japan to Taiwan, Singapore and South Korea.
CDISC and ARO Council are working together to encourage academic research organizations around the world to require the use of CDISC Standards  by 2020. 
---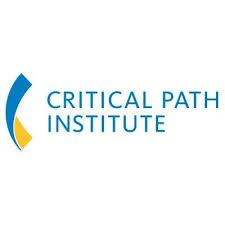 The Critical Path Institute (C-Path) is a nonprofit, public-private partnership with the Food and Drug Administration (FDA) created under the auspices of the FDA's Critical Path Initiative program in 2005. C-Path's mission is to catalyze the development of new approaches that advance medical innovation and regulatory science, accelerating the path to a healthier world. An international leader in forming collaborations, C-Path has established numerous global, public-private partnerships from government and regulatory agencies, academia, patient advocacy organizations, and dozens of pharmaceutical companies. These partnerships work on "drug development tools" (DDTs) and novel methodologies such as biomarkers, clinical outcome assessment instruments, and pharmacodynamic models that are submitted for official review and endorsement by the regulatory agencies.
CDISC and C-Path have a long and successful history of collaborating via the Coalition for Accelerating Standards and Therapies (CFAST) initiative, which has resulted in the development of over 30 Therapeutic Area User Guides.
---

EMBL-EBI shares data from life science experiments, performs basic research in computational biology and offers an extensive user training programme, supporting researchers in academia and industry. CDISC collaborates with EMBL-EBI in a number of ways and has held workshops and symposia in collaboration with EMBL-EBI.
---
HIMSS is a global, cause-based, not-for-profit organization focused on better health through information technology (IT). CDISC and HIMSS have a long-standing relationship and, in collaboration with Integrating the Healthcare Enterprise (IHE) USA, work together to foster the adoption of standards to enable the interoperability of health IT systems. Integrating the Healthcare Enterprise USA (IHE USA) improves the quality, value, and safety of healthcare by enabling rapid, scalable, and secure access to health information at the point of care. 
CDISC partners with IHE on standards development through the Quality, Research and Public Health domain, and demonstrates interoperability capabilities at the HIMSS Interoperability Showcases™. HIMSS and CDISC participate in activities focused on improving workflow, so clinicians can conduct prospective medical research using EHRs, and fully realize the important link between clinical research and patient care, paving the way for a learning health system.
CDISC has collaborated with IHE to develop ­­­nine IHE integration profiles for clinical research through the CDISC Healthcare Link Initiative. Organizations that use these standards can eliminate the need for cumbersome, research-related verification steps and redundant data entry, improving data quality and trustworthiness.
HIMSS encourages using CDISC standards and EHR data for clinical research; CDISC supports HIMSS strategic initiatives for advancing interoperability standards to achieve health IT integration. The two organizations develop and disseminate information and standards documentation on the role of IHE profiles and CDISC standards in advancing clinical research.
---

The Innovative Medicines Initiative (IMI) is a joint undertaking between the European Union and the European Federation of Pharmaceutical Industries and Associations (EFPIA). The IMI is the world's largest public-private partnership initiative aiming to speed up the development of better and safer medicines.
With a €2 billion research fund, IMI supports collaborative projects through consortia comprising academic experts, small and medium-sized enterprises, patients' organisations, pharmaceutical companies, and regulators to support innovation in research and development in Europe. IMI projects range from finding new biomarkers for the development of safer and more effective treatments for patients, to educating researchers and using electronic health records for various research purposes.
The IMI and CDISC are working together to enhance the use of information gathered for the purpose of developing safer, more effective innovative medicines for patients.
IMI-funded organizations can receive a 20% discount off CDISC annual membership fees at either the Gold or Platinum Levels.
---

The Joint Initiative Council on SDO Global Health Informatics Standardization is formed to enable common, timely health informatics standards by addressing and resolving issues of gaps, overlaps, and counterproductive standardization efforts through: 
A mutually agreed upon and used decision process for international standardization needs
Coordinated standards strategies and plans, with the future goal of making all standards available through ISO
An integrated work program
Focused, specific resolution of overlapping or counteracting standards within the participating SDOs existing work programs
The Council, operating as a council of equals and as a liaison group under ISO/TC 215, consists of the respective leaders and appointed liaison members of the participating SDOs to a maximum of three members per SDO. Members include: CDISC, CEN Health Informatics TC251, DICOM, GS1, HL7, IHE, ISO TC215, and SNOMED.
---

Mapi Research Trust is the largest curator of Clinical Outcomes Assessments (COA) and their translations, the largest single COA licensing provider and the most trusted name in distribution of COA instruments exclusively representing over 400 exclusive questionnaires.
Mapi Research Trust is a non-profit organization founded to promote the use of Clinical Outcomes Assessments (COAs) in health Research, and encouraging exchanges of Patient-Centered Outcomes (PCO) and Clinical Outcome Assessments information among academics, pharmaceutical companies, and Health Researchers. Since the mid-90′s the organization has been collecting and processing PCO information to provide reliable, comprehensive and up-to-date information services for research scientists, pharmaceutical companies, and government health agencies. 
CDISC and Mapi Research Trust work together to ensure copyrighted instruments are available to CDISC to create QRS supplements by leveraging PROQOLID™, Mapi Research Trust's comprehensive online database designed to assist academic researchers, physicians, students, pharmaceutical companies, health authorities, and international organizations in the search and evaluation of COAs.
---

NCI EVS is a founding partner in the development of 
Controlled Terminology
 content, tools, and services to accurately code, analyze and share cancer and biomedical research, clinical and public health information. CDISC and NCI-EVS work together to create Controlled Terminology that is linked to other common research semantics through EVS tools for CDISC Foundational and Therapeutic Area Standards. NCI is an active participant throughout CDISC's global community, providing subject matter expertise on many steering committees to implement strategic goals.
---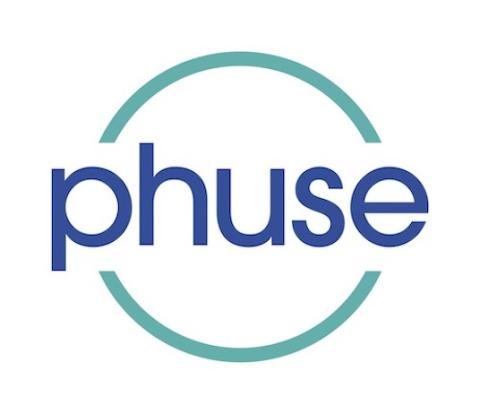 PHUSE is the world's largest independent, not-for-profit, healthcare-focused biometrics society. PHUSE provides a global, transparent, neutral platform for creating and sharing ideas, implementing data standards, processes, and tools, and exploring innovative methodologies, techniques, and technologies for life science and regulatory professionals.
CDISC and PHUSE partner to further the mission of each organization, with CDISC focusing on developing global, platform-independent data standards, and PHUSE focusing on implementing CDISC standards. The two organizations combine efforts on key initiatives around beginning-to-end standards and semantics, strengthening an interdependent process. One current initiative is the CDISC and PHUSE Implementation Primer Project, whose goal is to develop a set of resources to guide industry newcomers and learners in using and implementing CDISC.
PHUSE is CDISC's preferred partner for implementation questions and issues. CDISC thanks the PHUSE volunteers for their service to the clinical data standards community.  Please visit the PHUSE website to learn more about ongoing collaborations as well as about PHUSE working groups.
---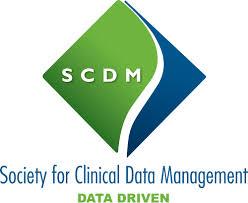 SCDM was created to advance the discipline of Clinical Data Management in all regions of the world. CDISC and SCDM share many members and volunteers and have aligned missions of improving global clinical data management and support each other through events and initiatives that further this mission.
---

TransCelerate BioPharma's mission is to collaborate across the global biopharmaceutical research and development community to identify, prioritize, design and facilitate implementation of solutions designed to drive the efficient, effective and high quality delivery of new medicines.
CDISC and Transcelerate share many members and volunteers. CDISC is active in TransCelerate work groups including data standards, eSource, and the Protocol team and many TransCelerate volunteers have provided their subject matter expertise to the development of Foundational and TA standards. CDISC is grateful for the resources and financial support TransCelerate has invested in CDISC to further the aligned strategic goals of each organization.   
---