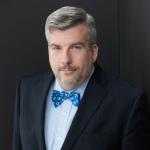 David R. Bobbitt, MSc, MBA
President and Chief Executive Officer
David R. Bobbitt is an entrepreneur, fundraiser, and nonprofit executive who has been privileged to lead and launch many amazing organizations. Prior to joining CDISC, he served as President of the SCORE Foundation in Washington, DC, where he led the organization to significant growth while maintaining high-quality services to America's entrepreneurs. He served in a senior executive role to launch New York Genome Center, the newest next generation genomic sequencing and bioinformatics platform in the world. David also built the largest private sector fundraising program for kidney disease services and research in the U.S. He holds an MSc in engineering and an MBA from Darden Graduate School of Business at the University of Virginia.
---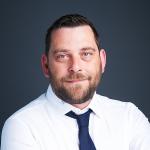 Peter Van Reusel
Chief Standards Officer
Peter Van Reusel provides executive leadership to the development and implementation of clinical standards in line with CDISC's strategy and operational plans, working closely with the President and CEO, as well as CDISC staff and stakeholders. He has over 20 years' experience in senior roles in pharma and at CROs, providing standards expertise and carrying out other standards work in various organizational settings. A long-time, CDISC-authorized instructor, Peter has helped significantly in developing CDISC training courses.
He previously served as CDISC's European Liaison, shepherding relationships with key European regulatory, academic, and biopharma stakeholders. Peter is also an active PhUSE working group leader.  
---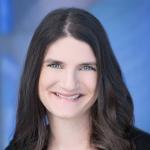 Marine Laurent
Chief Operations Officer
Marine Laurent guides CDISC's financial strategy and sustainability, and coordinates operations to ensure the achievement of CDISC's strategic goals. She is a seasoned professional with over 10 years' operational finance, HR and project management experience and a strong track record in supervising complete operational processes, including designing and executing financial and management reporting, structuring operations, and strategic business planning. Prior to joining CDISC, Ms. Laurent served as CEO/CFO of France Alter Eco, a French market organic and fair-trade food distributor. Earlier in her career, she was CFO of Australia-based Boost Media International. From 2005 to 2007, Ms. Laurent was an Internal Auditor for Sanofi-Aventis.
---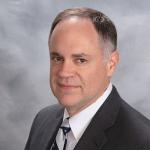 Sam Hume, DSc.
Vice President, Data Science
Sam Hume leads the CDISC Data Science team, which collaborates with CDISC staff and stakeholders to develop tools and standards that support clinical and translational data science. Dr. Hume directs delivery of the CDISC Library, our standards metadata repository, co-leads the CDISC Data Exchange Standards team, and leads the CDISC Real World Data efforts. He has 25 years' experience in clinical research informatics and has held a number of senior technology positions in the biopharmaceutical industry.
Dr. Hume holds a doctorate in Information Systems.
---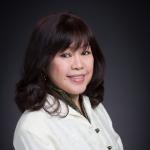 Sheila Leaman
Vice President, Membership, Events and Asian Initiatives
Sheila Leaman brings a unique background in Public Relations and Human Resources to her role at CDISC. She focuses on membership recruitment, seeking out new opportunities as well as ensuring membership retention, providing a high level of membership satisfaction. During her tenure, Ms. Leaman and her team have significantly increased CDISC membership worldwide. She also leads the smooth operations of CDISC events, such as our annual Interchanges, where hundreds of attendees gather to network, share their expertise, best practices, and lessons learned about implementing CDISC data standards to enable clinical research to "speak the same language."
---