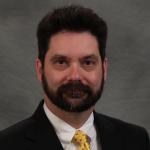 David Evans
President and CEO
Dave Evans is recognized industry-wide as a leading technology visionary for developing and implementing complex process and system solutions and as an expert in the areas of information standards, regulatory compliance and quality governance. He was the architect and developer of the first electronic drug submission to the FDA in 1985 and has been responsible for more than 100 electronic regulatory submissions and complex clinical data warehouse systems.
Dave brings over 35 years' experience to CDISC, serving in various executive-level positions in software development, clinical research, regulatory and healthcare industries. Most recently, he was the Principal Director, Global Head of Quality Governance and Regulatory Compliance for Accenture Life Sciences. Prior to that, he was CIO of Octagon Research Solutions, which was acquired by Accenture.
Dave received his MS in Biomedical Engineering from Drexel University and his BS in Biology from Ursinus College.
---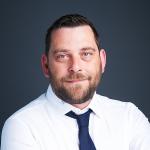 Peter Van Reusel
Chief Standards Officer
Peter Van Reusel provides executive leadership to the development and implementation of clinical standards in line with CDISC's strategy and operational plans, working closely with the President and CEO, as well as CDISC staff and stakeholders. He has over 20 years' experience in senior roles in pharma and at CROs, providing standards expertise and carrying out other standards work in various organizational settings. A long-time, CDISC-authorized instructor, Peter has helped significantly in developing CDISC training courses.
He previously served as CDISC's European Liaison, shepherding relationships with key European regulatory, academic, and biopharma stakeholders. Peter is also an active PHUSE working group leader.  
---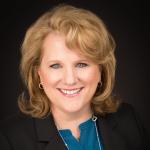 Rhonda Facile, MS
Vice President, Partnerships and Development
Rhonda Facile identifies and grows strategic relationships and alliances that support the global development, improvement and implementation of CDISC standards. She brings over 25 years'  clinical development experience to CDISC and has worked at a global CRO as well as pharmaceutical and biotechnology companies in the United States and abroad. Rhonda has worked at CDISC since 2006, previously leading staff and volunteers committed to the development, publication and implementation of therapeutic area standards to ensure all CDISC standards' projects progress and comply with CDISC development processes and policies.
She holds a BA degree from the University of Texas at Austin and an MS in Organization Leadership and Ethics from St. Edwards University.
---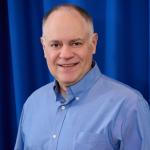 Sam Hume, DSc.
Vice President, Data Science
Sam Hume leads the Data Science team who develops tools and standards that support clinical and translational research. Sam directs delivery of the CDISC Library, co-leads the Data Exchange Standards team, and serves as a leader of CORE. Additionally, he oversees the CDISC Open-Source Alliance (COSA), which supports CDISC-related open-source software projects.
Sam has 30 years' experience working in clinical research informatics and has held several senior-level technology positions in the biopharmaceutical industry. He holds a doctorate in Information Systems.
---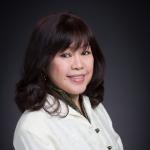 Sheila Leaman
Vice President, Global Relations
Sheila Leaman brings a unique background in Public Relations and Human Resources to her role at CDISC. She focuses on membership recruitment, seeking out new opportunities as well as ensuring membership retention, providing a high level of membership satisfaction. During her tenure, Sheila and her team have significantly increased CDISC membership worldwide. She also leads the smooth operations of CDISC events, such as our annual Interchanges, where hundreds of attendees gather to network, share their expertise, best practices, and lessons learned about implementing CDISC data standards to enable clinical research to "speak the same language."
---