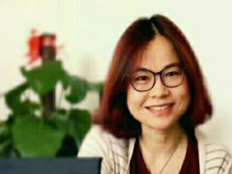 Ruiling Peng
CEO
Beijing Improve-Quality Technology Co., Ltd.
---
This spotlight was featured in December 2018.
Ruiling serves on the CDISC China Coordinating Committee (C3C).
How long have you been volunteering at CDISC?
Since 2012, when  I joined the CDISC China Coordinating Committee (C3C)
What encouraged you to volunteer your time and expertise with CDISC?
CDISC develops a set of great standards, which can improve and accelerate the clinical trial process, especially with data management, analysis and submission. CDISC is a non-profit organization and all volunteers are working   for the mission in research and development for new drugs.
How did you begin working in clinical research?
In the beginning, I worked as a lecture and researcher in Peking University, but I really wanted to work for a global company, where I could best use my medical knowledge and experience. 
I became a Data Manager at Pfizer.  Then I joined an international IT company as a subject matter expert on EDC and other GXP systems. Currently, I created a CRO company (the first CDISC member in China), which provides data management, EDC set-up, SAS programming and statistical analysis, using CDISC standards throughout the whole service.
What is an achievement you are proud of?
I was the first person in China to apply to become an authorized instructor of ODM and Define-XML standards. I am working very hard to earn this authorization.
What are some of your goals as you continue to volunteer at CDISC?
Continue to be an expert on CDISC standards.
Serve as a good connection between CDISC and China regulatory authorities.
Become an authorized instructor of ODM/Define.xml standards.
Please provide a tip that someone would find helpful in working with CDISC Standards.
Guide others.
Use CDISC standards in real studies. 
Attend as many CDISC-related activities as possible, e.g., webinars, seminars, meetings, conferences