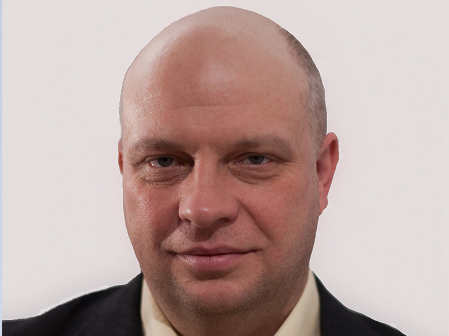 Joerg Dillert
Consulting Solution Senior Director
Oracle Health Sciences
---
This spotlight was featured in December 2017.
Joerg served as chair of the E3C for many years and remains an active member.
How long have you been volunteering with CDISC?
I had my first contact with CDISC standards back in 2002, while I was working at Clinsoft evaluating import and export possibilities in Clintrial™. As a technical guru, I was immediately interested in understanding the CDISC ODM standard, and how complex clinical trial data could be exchanged between different clinical systems.
I was quite excited from the beginning, from a technical point of view. But as a 'techie' I had to learn fast that ODM is not the most important standard for our industry, and I quickly learned that business/data structure standards are more relevant, and the major focus of CDISC has been put on SDTM.
And here I am now, celebrating my 15 years' teaching, mentoring and working with CDISC standards.
As the new chair of the E3C, what are you hopes and aspirations for this committee?
Firstly, I'll be looking at the current landscape, and the challenges of the E3C, over the past six years, when I joined. At that time, not all, but most of the members came from technology vendors. This is not a criticism, because the E3C, as is, was working. But I was surprised not to have more domain/business users in the group. These business users could be found in the local user groups (Germany, France, UK), where the daily implementation questions were being discussed. One advantage of these groups is the local language. But wasn't the best situation for the E3C
Also, over the last few years we have seen many people come and go. Again, not a criticism, as E3C membership is voluntary and needs the support from the companies behind the people. But, to be efficient, stability is important.
Since October 2017 we have again a good mix of members, with individuals from Pharmaceutical and CRO companies making up the majority. We welcomed new members for the E3C, who are leading members of other local user groups as well, such as Éanna Kiely (inVentivHealth) from the CDISC UK User Network, and Xavier Gobert (MyData-TRUST) from the French Speaking CDISC User Group.  Angelo Tinazzi from Cytel gained increased support with Silvia Faini (CROS NT) leading the Italian CDISC User Group. With Andrea Rauch from Boehringer Ingelheim, and Jozef Aerts from the FH Johanneum in Graz, we have two stable factors for the German Speaking User Group already in the E3C.
One of our aims is to bring the networks together to try to find a way to discuss implementation questions together, and if no answers can be found, to establish a communication channel to CDISC. We have tried this several times in the past, but without great success. However, we got the first request from the J3C to 'exchange experience in a CDASH working group' – this is definitely something which can be organized in the E3C, but the experience exchange may happen between the user groups. So we started to think about a possible model.
Another aim was to work on the idea of bringing 'CDISC standards to ICH'. I think we should be able to network here, as we have a lot of companies in the E3C now, who are also a member of the European Federation of Pharmaceutical Industries and Associations (EFPIA), which could facilitate building the consensus through a concept paper to establish CDISC standards in ICH (International Conference on Harmonisation). And we could start to think about an extension to ICH E3 – "Structure and Content of Clinical Study Reports".  
Combined with the FDA and PMDA, the WHO could be instrumental in establishing CDISC standards in ICH. But, we can just help, volunteer to try to bring the right people together. The work itself must be done by CDISC in partnership with the named interest groups.
As is every year, the organization of our annual European conference is one of our highest priorities. The 2018 conference will be held in Berlin, and the call for abstracts is out, and we hope to continue the high-quality content which we see at the conference. I firmly believe that the E3C teams over the last 4-5 years have found a good way to establish a very good conference, which returns a lot of value for the attendees. And we are proud that we were instrumental in bringing the FDA, EMA and the PMDA into the conference.
For 2018 we have a wonderful keynote speaker and will announce more details soon, but rest assured, the story you will hear will be fascinating. Stay tuned!
Finally, let's not forget the challenge in Europe with Brexit, and we must identify the tasks for our industry. As we all know, the EMA will move to Amsterdam from March 2019, so we may have to bring the UK MHRA (Medicines & Healthcare products Regulatory Agency) into the visibility of a 'European CDISC vision'. Exciting times, even if I feel personally that this (Brexit) is a step back.
How did you get into working in clinical research?
I joined the industry back in 1992, where I started working for a young CRO in Berlin as a Novell Netware System Administrator. As the CRO was really small, all IT, database and programming knowledge was required to strengthen their business areas, and I began more or less on my first supporting business activities in the Data Management Department.
With fresh, new eyes, I learned about the clinical trial business, with a specialization on IT in clinical data management and submission preparation from scratch. Back then there were no university or professional training courses for this business area, so these self-study experiences – learning by doing - were really important for me in getting to where I am today, which is to say, understanding both the IT and Business worlds, and bringing them together to make them efficient.
(Note: if you'd like to read about technological history which connects not just people, check out https://en.wikipedia.org/wiki/NetWare)
What is the craziest thing you have ever experienced volunteering with CDISC?
Honest answer? When I joined the E3C and became a member of, and later the Chair of the program committee, I asked the group: "You are running a conference all about the submission of standardized clinical data, but you have never invited anybody from any regulatory or standards harmonization authority – why is that?".
Now, over the years we have addressed and changed this, and for the last 3-4 years we have had the FDA, the EMA and the PMDA as invited speakers at the European Interchange. But we shan't rest on our laurels because the journey continues. With Brexit looming, this industry has to look into the impact form this, and I foresee the E3C inviting the British MHRA as well.
What did you want to be when you grew up?
I know, you expect an answer like 'a good policeman' or an astronaut. But, as I grew up in an area known for horse racing, I always thought about working with horses. However, even now, my body is not designed to be a jockey, so I dreamed of being a famous trotting competitor!
This was in complete contrast to the field of clinical research, but was a profession you could start to learn about from a young age - the racing itself, but also everything that goes with it, such as grooming and breeding.
Please provide a tip that someone would find helpful in working with CDISC Standards.
I think it's important to understand our industry, the process, the complexity, and the expected outcome in general. CDISC standards cover multiple areas of this industry, but I like to repeat the words from Charles Cooper, former FDA representative at CDISC conferences and now VP of Medical Affairs at Becton Dickinson Diagnostic Systems: "Even if this industry (clinical research) gets standardized and structured one day, it will be still heavy and complex for the reviewer and approver to go through." 
Now, as it would fit into 'learn and understand the domain', my advice is NOT to start with CDISC BRIDG. Even if the BRIDG model is approved as an ISO standard and may contain everything you need to know in this domain, it is overwhelming and could reduce or remove any further interest in CDISC standards.