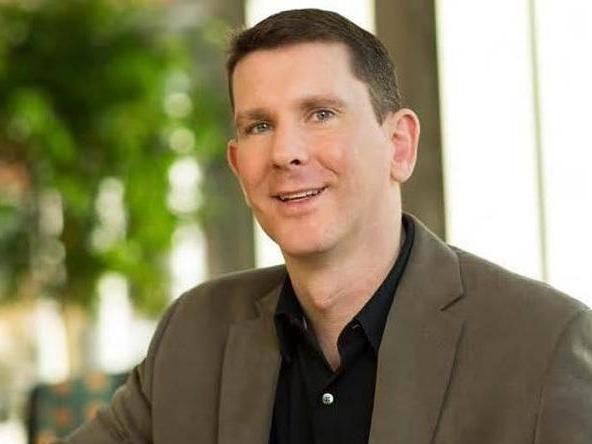 Mike Ward
Consultant Data Standards - Clinical Information and Process Automation
Eli Lilly and Company
---
This spotlight was featured in September 2019.
Mike led the CDASH Team from 2015 - 2020.
How long have you been volunteering at CDISC?
I first started actively volunteering on the CDASH team early Q1 2011.  At that time, CDASH v1.1 has just been published and the CDASH team was developing a User Guide, its first library of example CRFs, and an ODM.xml representation of CDASH v1.1.
What encouraged you to volunteer your time and expertise with CDISC?
I attended my first CDASH training at the CDISC 2010 Interchange, which Shannon Labout had taught, and I was inquisitive. Through Shannon's encouragement, my involvement quickly increased from there.
At that time at Lilly, we were rapidly developing our data collection standards library and storing it as metadata within an ODM.xml based application.  Working with the CDASH team on those initial projects gave me the exposure I needed to better understand CDASH, SDTM, Controlled Terminology and ODM.  Not only was I able to promulgate that learning here at Lilly, but I was also able to influence the industry with many of our internal data collection best practices.
How did you begin working in clinical research?
As a part of my first job after college (a couple decades ago), I developed small-scales systems to support financial, payroll and human resources. A friend of mine convinced me to apply for an IT role here at Lilly. I was hoping for an opportunity supporting HR or financial applications.  I ended up matching for an open position within our clinical research information systems department.  Twenty-one years later, although no longer in IT, here I am still supporting clinical data operations.
What did you want to be when you grew up?
A pharmacist. I loved chemistry, math and the idea of working within the medical field. During my freshman year in college I quickly learned that biology was NOT my strong suit. Needless to say, I changed majors my second semester.
Tell us about the next release of CDASH. Anything in particular that you are excited about?
CDASHIG v2.1 and CDASH Model v1.1 fully complete our vision of CDASHIG v2.0, released in 2017.  We now have included all the SDTMIG v3.2 domains.  SDTMIG v3.3 wasn't published at the time when we were scoping CDASHIG v2.1, but we'll get to those newer domains in a future release.  The foundation to create additional domains are supported by the CDASH Model.
I am most excited about the new metadata driven annotated CRF examples for each domain, especially the examples that illustrate use cases for implementing Associated Persons domains.
Please provide a tip that someone would find helpful in working with CDISC Standards.
Here's advice for someone starting to serve as a CDISC volunteer:
Start as a content reviewer. 

It is an easy way to gain familiarity with the content and the CDISC development methodology.
The more experienced developers do need your fresh eyes and new perspectives to ensure our standards are understandable and usable across the user community.
Do not feel intimidated to ask questions.

Each of us who has been doing standards development for a while remember what it's like to start as a volunteer.  We are gracious, patient, and sincerely appreciative of your active participation.
The only way to learn become an "expert volunteer" is to be inquisitive and not be afraid to make the occasional mistake, or two, or three …