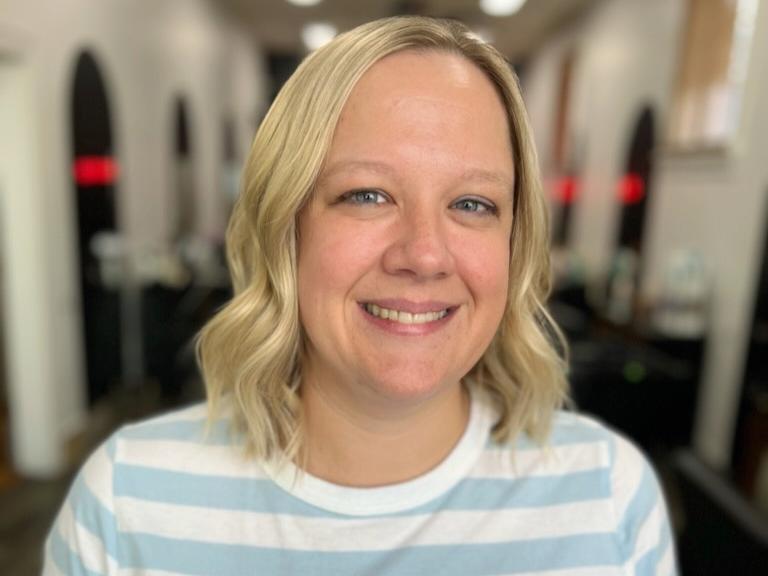 Erin Tibbs-Slone
SEND Senior Specialist
Charles River Laboratories
---
How long have you been volunteering at CDISC? 
I have been volunteering with CDISC since 2017.
 
What encouraged you to volunteer your time and expertise with CDISC?
The opportunity to learn more about not only SEND, but the other data standards in general. Diving into the standards development while still being fairly new to it all is like jumping into the deep end of the pool and really helped build a solid foundation early on. Part of what makes CDISC great is the collaborations with people and organizations that you may not otherwise get the opportunity to work with, which was highly appealing after years of being very siloed.  
 
How did you begin working in clinical research? 
I studied biomedical science in college and started working as a report writer focused on safety pharmacology and neurobehavioral studies soon after graduation at MPI Research. After 9 or so years of that, I transitioned into SEND as MPI worked to grow their team to meet the demand of the newly required standard.  Initially I primarily generated SEND datasets, but eventually began training our new staff and dabbled in scheduling for our small team. When Charles River acquired MPI in 2018, I transitioned fully into SEND training and process development/improvement.
 
What did you want to be when you grew up? 
Thoracic surgeon. Science and medicine were always something I was super interested in, but realized along the way that I was much better suited for the data side of things.
 
You have been working on the recent SEND Tumors Combinations v1.0. What are you excited about with this release and what updates do you think the user community will find most useful?
For non-pathologists, it can be difficult and a bit overwhelming to know what tumor groupings make sense when looking at nonclinical tumor data (there could be hundreds of different tumors recorded for a rodent carcinogenicity study), particularly when there are terminology differences between study reports and SEND datasets. The Tumor Combination guide provides a hierarchy of tumor types and categories while linking terminology from INHAND (the International Harmonization of Nomenclature and Diagnostic Criteria) and SEND Controlled Terminology in an easy to read, sortable format. For me, the most exciting outcome of this publication is that the guide will allow for pathologists and non-pathologists to better speak the same language when it comes to these data, which has always been a bit of a problem. This reference really expands on the existing publications and provides the user community with more detail than has ever been available.
 
Please provide a tip that someone would find helpful in working with CDISC Standards. 
Even if you think you know the answer to a question, always refer back to your standards documents. Interpretations and understanding is constantly evolving and how you read a sentence one day may be totally different than you read it the next.