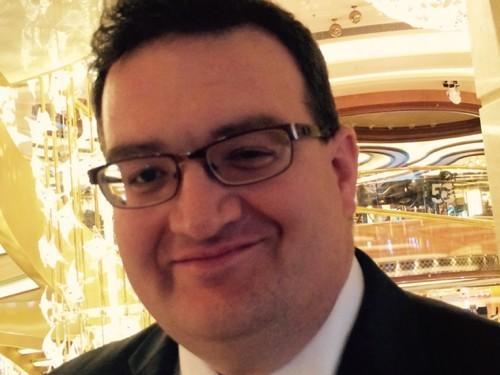 Brian Harris
Standards Developer Senior Director, Clinical Data Standards
AstraZeneca
---
How long have you been volunteering at CDISC?
Since 2011. I'm not sure which month. It was either mid-year or sometime in the fall.
What encouraged you to volunteer your time and expertise with CDISC?
The ADaM team put a call out for more statisticians to volunteer. Over the years that I have been a volunteer, my "day job" has evolved from being a project statistician to becoming a standards developer. I joined the ADaM team because I was asked; however, I have stayed because I have learned a great deal and have enjoyed working with the others on the team.
How did you begin working in clinical research?
I started as a study statistician, eventually becoming a project statistician, leading the statistical support for a compound or group of compounds. I primarily worked in the autoimmune and infectious disease therapeutic areas.
What did you want to be when you grew up?
I wanted to be a genealogist (family historian); however, I eventually pursued statistics and made genealogy my hobby.
You led the team in the release of ADaMIG v1.3. What are you most proud of with the publication of this important Implementation Guide?
I led both the release of ADaMIG v1.2 and ADaMIG v1.3 . For both versions, I am proud of how we were able to work through issues as a team and deliver a quality product. For v1.3, in particular, I am proud of the speed we were able to do the update (we went through the whole development process, from concept to publication, in 15 months).
Please provide a tip that someone would find helpful in working with CDISC Standards.
Remember that our main job is facilitating information flow. When confronted by an issue when implementing standards, usually the most common sense solution is the best one.