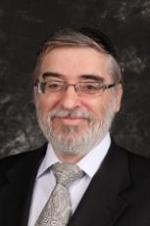 Nate Freimark is Vice President - Clinical Programming and Data Standards at The Griesser Group. He served as ADaM team lead from 2010-2017, and is a member of the CDISC GGG (Global Governance Group), SDS Oncology, QS and Compliance sub-teams. Nate is also a member of several PHUSE teams (working on improving data quality and site selection standards) and the ADaM lead on the development for many Therapeutic Area User Guides (TAUGs). He has been a member of the ADaM team since 2005, a member of the ADaM Leadership Team since its creation, and has been "doing CDISC" since 2004. Nate has been involved in ADaM Education since its inception from the development of the training material to giving public, private, and FDA ADaM training courses.
Nate is also a lead programmer who has worked on numerous projects involving the creation of SDTM and ADaM datasets (and associated defines) as well as the tables, listings, and graphs created based upon them dating back to 2004. He works closely with other project team members within The Griesser Group and outside of The Griesser Group to produce a quality product on time. He has extensive experience with a broad range of therapeutic areas including anti-infective, oncology, and pain management studies.
Nate has also been a liaison between integrating companies trying to figure out how best to move forward in a unified CDISC-compliant environment.