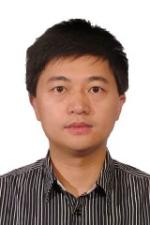 Stanley Wei is Group Head of Data Management and Innovation in Statistical Reporting at Novartis Pharmaceutical. He is also currently undertaking a role in tools development in the Technology Standards and Processes group.
Stanley graduated from School of Pharmacy, Fudan University in 2006, with a Master's degree in pharmacology and has more than 10 years of industrial experience in data manipulation, reporting and analysis, including 6+ years of CDISC standards implementation with clinical trial data (SDTM, ADaM and Define.XML) and 4 years of analysis with real-world observational databases (including US claims database, UK GPRD, IMS database, etc.). Prior to joining Novartis, Stanley also worked in PPD and Medifacts International for about 4 years as a programming manager.
Stanley is also one of the core and initial C3C (China CDISC Coordinating Committee) members, and has been responsible for the coordination of the CDISC China authorized trainer program, public training events, and is also the webmaster of the C3C official website for multiple years. In addition, he also coordinated and participated in the review process of the translated Chinese version of CDISC standards.