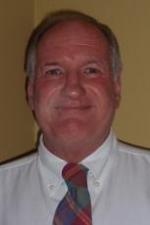 Data Standards Consulting Group
Jerry is currently SDTM and CDASH Implementation Advisor for Data Standards Consulting, a Talent Mine Group. Jerry previously worked for the Accenture Life Sciences Data Standards Consulting group starting in January 2009 after 15 years in clinical data management at Procter and Gamble Pharmaceuticals.  During his time with P&G, Jerry was involved in getting several new drugs and indications through the clinical-trial process and ultimate submission.  He presented at numerous investigator meetings across the US and throughout Europe.  With P&G, he was also active within the industry, representing P&G at the e-Clinical Forum (in both the US and Europe), where he presented a number of papers on electronic data capture and data warehousing.
With Accenture, Jerry provided internal consulting resources to the Data Standards and Integration department as well as the in-house data management group.  He also worked one-on-one directly with several sponsors in review of mapping specifications (via CRFs and datasets) from source to SDTM-based datasets.