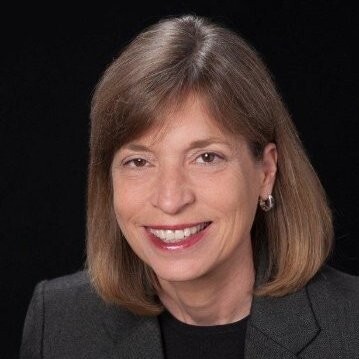 Dr. Kush has over 40 years of experience in medical research and related process improvement, technology and standards.  In addition to serving for 20 years as President and CEO of CDISC, she held positions with academia, the U.S. National Institutes of Health, a global clinical research organization and biopharma companies in the U.S. and Japan.  Her consulting company, Catalysis, was formed the year CDISC was founded.
CDISC began as an all-volunteer organization in 1997 with no funding.  After developing two draft standards and a glossary, CDISC was incorporated as a non-profit organization in February 2000 and Dr. Kush raised initial funding of $500,000 from contributions by 32 charter member organizations and hired the first CDISC employee. Over the next two decades, CDISC grew to over 400 member organizations, an annual revenue of $7.5 million from diverse sources, and thousands of volunteers.  Under the leadership of Dr. Kush, CDISC standards gained the respect of researchers, government entities and patient-centered groups worldwide. The CDISC volunteer-driven and consensus-based standards development process was recognized by ISO and resulted in a suite of CDISC foundational clinical research standards (supporting protocol through analysis and reporting) with extensions specific for therapeutic areas relevant to the health of billions of people worldwide.  Additional achievements included the requirement of CDISC standards by regulators in the U.S. (FDA) and Japan (PMDA); the European Medicines Agency (EMA) linking CDISC standards to their requirements for clinical trial applications; the CDISC Europe Foundation was formed to work with the Innovative Medicines Initiative; the BRIDG model to bridge healthcare and research as a CDISC, HL7 and ISO standard with FDA and NCI as key stakeholders; and the launch of the Healthcare Link Initiative and CDISC Shared Health and Research Electronic Library (SHARE).
Dr. Kush initiated and co-led for five years the Scientific Advisory Committee (SAC) for the Coalition For Accelerating Standards and Therapies (CFAST), a partnership with the Critical Path Institute in collaboration with representatives from FDA, TransCelerate, IMI, EMA, PMDA, NIH, ACRO and PAHO. Dr. Kush was appointed in 2011 to represent 'research' in the U.S. Federal Health Information Technology Standards Committee, on which she served for over five years. Dr. Kush launched the Essential Standards to Enable Learning (ESTEL) Initiative for the Learning Health Community (LHC) and currently serves on the LHC Steering Committee. She has also served on advisory groups for the NIH and for the National Academies of Science and Institute of Medicine (now known collectively as National Academies of Medicine).  She served on the Board of Directors of DIA for three years and Health Level Seven (HL7) for four years and is currently on advisory boards for Saama, Litmus Health and ACRES.
Dr. Kush was a member of the ECRIN-led CORBEL Initiative in Europe to create a consensus document on principles for data sharing that is to be published in the British Medical Journal. She authored the chapter on data sharing in the Springer textbook, Clinical Research Informatics. She has authored numerous publications for journals, including New England Journal of Medicine and Science Translational Medicine. She was lead author on the CenterWatch book: eClinical Trials: Planning and Implementation and is currently an Associate Editor for Wiley's new open access journal on Learning Health Systems. Dr. Kush co-developed a Prescription Education Program for elementary and middle school students and CDISC courses and intiatives, including "A Global Approach to Accelerating Medical Research", "Smarter Research through Standards for Therapeutic Areas", Protocol Representation and Healthcare Link. In 2008, PharmaVoice named her one of the 100 Most Inspiring Individuals in the Life-sciences Industry. She is regularly invited as a keynote speaker to conferences, having presented in Europe, U.S., Japan, Taiwan, Brazil, China, Korea and Australia.
Dr. Kush earned her doctorate in Physiology and Pharmacology from the University of California San Diego School of Medicine and a B.S. in Biology and Chemistry from the University of New Mexico. She has two independent adult daughters and enjoys spending time with her husband in their homes in Austin, Texas and Taos, New Mexico.
Dr. Kush continues to focus on innovative ways to streamline research processes and learning from research to accelerate informed health decisions as the President of Catalysis, Inc.; Scientific Innovation Officer for Elligo Health Research; and a Fellow for the Japan-based Translational Research Informatics (TRI) Center of the Foundation for Biomedical Research and Innovation.
Dr. Kush is President Emeritus of CDISC in honor of her legacy and in recognition of her leadership and contributions to the organization and to the global clinical research standards community.