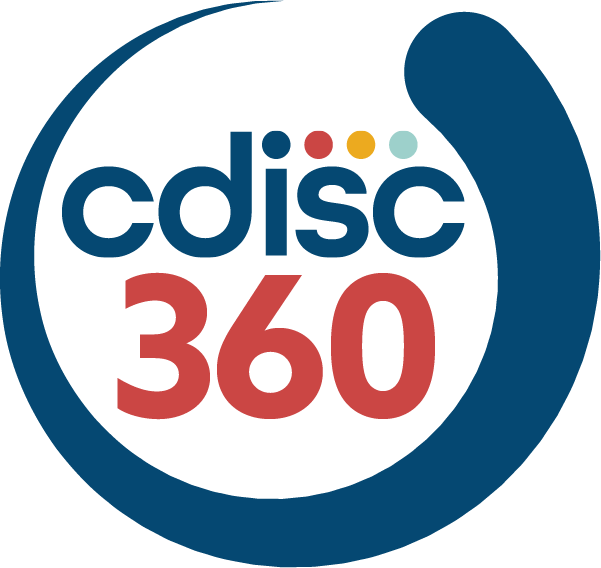 CDISC 360 is an ambitious new project geared toward innovating clinical data standards to ensure they remain valuable and relevant into the future. CDISC 360 aims to support standards-based, metadata-driven automation across the end-to-end clinical research data lifecycle and represents a significant next step toward realizing an increased return on investment in standards implementation that our stakeholders expect – substantially improved efficiency, consistency, and re-usability.
Project Description
The CDISC foundational standards define research data and metadata structures, but writing these standards as documents has yielded more text than metadata. Gaps in standards metadata limit automation opportunities. The inherent flexibility provided by the standards supports a broad range of implementations, but that flexibility also allows for inconsistencies that make scaling automation difficult. The lack of a conceptual foundation for the standards further contributes to these inconsistencies. The relationships that would be expressed by these concepts remain largely implicit in the current versions of the standards.
CDISC 360 seeks to implement standards as linked metadata with a conceptual foundation providing the additional semantics needed to support metadata driven-automation across the end-to-end clinical research data lifecycle. New software tools will consume this new metadata to ease standards implementations while increasing data processing efficiencies.
CDISC 360 will demonstrate the feasibility of standards-based metadata-driven automation as a start towards realizing the full benefits expected of the CDISC standards: substantially improved efficiency, consistency, and re-usability across the clinical research data lifecycle. These benefits drive the return on investment in the CDISC standards implementations expected by CDISC stakeholders.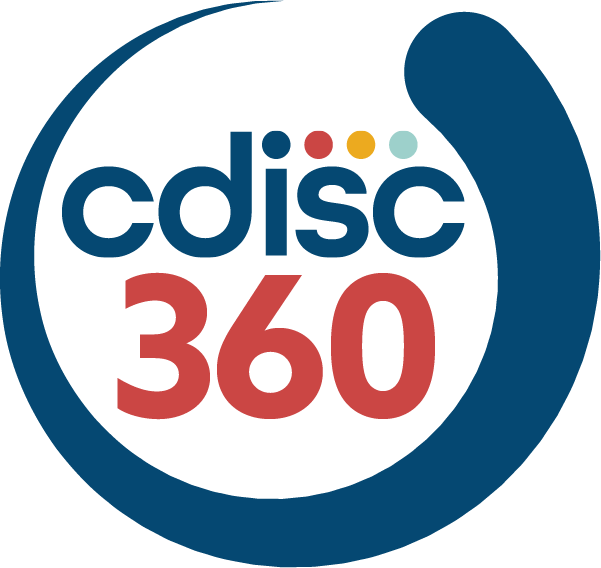 CDISC 360 is currently in development phase with six workstreams running concurrently. The project is expected to run until October 2020 with expected outcomes to include the following:

Demonstrate standards metadata-driven automation
Model and document the prototype new standards metadata developed for CDISC 360
Standards gap analysis
Technology gap analysis
Assess the feasibility of producing a solution that scales
Future standards development roadmap
Critical Success Factors Include the following:

Prove the feasibility of standards-based end-to-end automation
Document the new standards metadata required to support end-to-end automation
Stay Informed

Presentations at Interchanges
Webinars
Emails (opt in at the bottom of our webpage, cdisc.org)
Social Media
Additional learning platforms will become available when the project is completed.
---
CDISC's Peter Van Reusel and Sam Hume discuss with Ryan Tubbs, Founder of the Microsoft Clinical Research Innovation Hub, the important role standards play in the journey to the fully digitized study.
---
---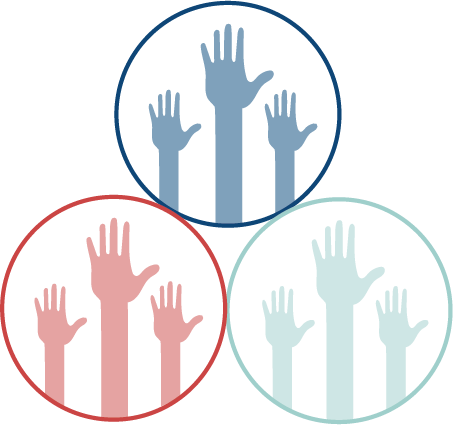 Interested in Helping?
CDISC 360 will develop proof-of-concept enhancements to the CDISC standards metadata as well as related proof-of-concept software to confirm that the enhanced standards can be used to automate preparation of study specification metadata and end-to-end study data processing.
If you are an employee of a CDISC Member organization and interested in participating in CDISC 360, please click here.