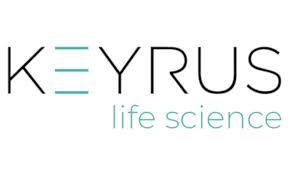 As Study Data Manager, you collaborate closely with the Technical Data Manager.
As so, you:
Provide advice, escalate issues, and propose improvements at various levels
Act as an advisor to the Study Lead on data management.
Are in charge of the relationship with outsourced partners.
Perform quality control on data.
Are responsible of data management deliverables for the study.
Profile :
Good command of English (spoken and written)
Business understanding
Communication skills
Knowledge of GCP and ICH Guidelines
Attention to detail
Analytical and organised
Good interpersonal skills and team spirit
What we offer:
You will receive a competitive based salary depending on your education and experience in an attractive package of extralegal benefits (company car, petrol card, meal vouchers, group insurance, hospitalization…). Each employee will be welcomed with a varied integration program. We invest considerable time and resources in training our staff (technical and non-technical courses). You will join a dynamic and international environment with enthusiastic and professional colleagues.
Who we are
Keyrus Life Science is an international Consulting, Contract Research Organisation and Functional Services provider with a reputation for transparency and integrity, highly focused on being able to deliver with excellence. Our 'human' approach to service provision is what differentiates us from our competitors. Combined with our high caliber staff, this approach has allowed us to become a key player in clinical research.
At Keyrus Life Science we're proud of our commitment to delivering services of the highest quality, not only skillfully, efficiently and reliably, but also with sincerity and genuine care for our clients' projects, priorities and reputation. Thus we maintain and advance our vision and our standards, all the while ensuring that we serve your interests better
From early- to late-stage drug development, our range of services includes: Project Management, Clinical Operations, Pharmacovigilance, Quality Assurance (GxP), Regulatory Affairs Strategy & Support, Data Management, Medical Review & Coding, Biostatistics, Medical Writing & Medical Information, Real World evidence services.