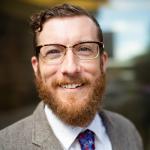 Bernard Klinke
Education and Events Coordinator, CDISC
---
Controlled Terminology Updates for Q4
Date and Time:
TUE, 1 OCT 2019, 11:00 AM - 12:00 PM Central Standard Time
Description:
This webinar will include a description of the P40 publication, including changes that occurred post-public review, and the P41 public review package. Controlled Terminology is the set of codelists and valid values used with data items within CDISC-defined datasets. Controlled Terminology provides the values required for submission to FDA and PMDA in CDISC-compliant datasets.
Panelists:
Erin Muhlbradt, Clincal/Biomedical Information Specialist, MSC
Chris Gemma, Project Manager, CDISC
Webinar Language: English
Why Data Sharing and Data Standardization Matter
Date & Time:
THU, 10 OCT 2019, 10:00AM - 11:30AM CST
Description:
CDISC and Vivli are presenting an exclusive conversation with Vivli Executive Director Dr. Rebecca Li, UCSF professor and Vivli Co-Founder Dr. Ida Sim, and CDISC President and CEO David R. Bobbitt who will discuss how data sharing and data standardization go hand-in-hand in the quest to move scientific discovery forward.
Topics will include:
-The importance of data sharing and shifting the data sharing landscape
-How to increase data utility:  the benefits of data standardization
-Working together  
Vivli is an independent, non-profit organization that has developed a global data-sharing and analytics platform. Their focus is on sharing individual participant-level data from completed clinical trials to serve the international research community.
Presenters:
David Bobbitt, President & CEO, CDISC
Dr. Rebecca Li, Co-Founder, Vivli
Dr. Ida Sim, Co-Founder, Vivli; Professor of Medicine, University of California, San Francisco