PHUSE/FDA Data Science Innovation Challenge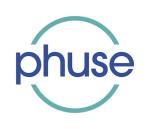 ---
PHUSE and the FDA are excited to announce the PHUSE/FDA Data Science Innovation Challenge, where data scientists, members of the public, colleges, companies and professional societies compete to help shape the future of healthcare.
The event sponsors, Lilliam Rosario (OCS Director, FDA) and Stephen Bamford (PHUSE Founder and Chairman of the Board), are inviting you to join this challenge, to work on prototypes and to present your proof-of-concepts or solutions at the PHUSE US Connect 2020 in Florida, Orlando during March 2020.
The game changing event has a specific focus on challenging scientific questions. Current open challenges include:
•    opoid/substance use disorder
•    drug safety surveillance using social media
•    an approach to predict drug interactions to overcome traditional methods for mining post-market data.
More information can be found here, or by registering for the webinar detailed below.
By engaging in the Data Science Innovation Challenge, you will be exploring new technologies, driving innovation, sourcing incubation programmes and future PHUSE Working Groups projects, and promoting innovative thinking; however, most of all, you will be helping to answer detailed scientific questions that will help shape the future of healthcare globally.
The PHUSE/FDA Data Science Innovation Challenge provides a framework and an opportunity for the greatest minds in the data sciences arena to come together and collaborate intensively on projects. During a defined time frame, engaged data scientists are challenged to create usable scripting that results in a functional approach to answer the scientific questions posed by a number of challenges.
The Innovation Challenge is expected to effectively inject energy into the Working Groups by spurring ideation, emphasising iterations and prototypes, and driving towards novel ideas and approaches to solving current problems.
Learn more by visiting the innovation.phuse.eu micro site and by signing up for our webinar.