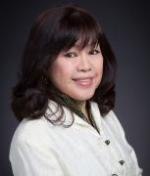 Sheila Leaman
VP, Membership, Events and Asian Initiatives, CDISC
---
As part of membership benefits, CDISC Members receive 20% (Gold level) and 40% (Platinum level) discounts off all CDISC Training Courses and CDISC Interchanges. Training credits do not carry over or accumulate if unused by the next renewal date.  At the start of the next renewal date, they are renewed in full.
Register for the 14-18 October US Interchange in San Diego and make use of your membership discounts.
Q3 2019 NEW MEMBERS
Platinum Members
Argenx - Belgium
NHMRC  Clinical Trials Centre, Sydney University - Australia
Teva Pharmaceuticals Industries Ltd. – Israel
Gold Members
AnalysisMate LLC – United States
Beijing Farinfo Technology Co. Ltd. -  China
Beijing Natureself Technology Co., Ltd. -  China
Clinical Trial Center at Asan Image Metrics – Korea
Corbus Pharmaceuticals - United States
EFFI-STAT - France
EVAMED - France
GCP ClinPlus Co., Ltd. -  China
GEM Programming Solutions Ltd. – United Kingdom
GWU Biostatistics Center - United States
Inference Inc. – United States
Prevail Infoworks – United States
Saama Technologies - United States
Sarepta Therapeutics, Inc. -  United States
Sumptuous Data Sciences, LLC - United States
Symyoo Co.,Ltd. - Korea
Xi'an Riehen Life Science Technology Co. Ltd. - China
STAR MEMBERS
Thank you for your continuing support and collaboration. We could not have done it without you...
Star Members Reaching 10 Years & More
Platinum Members
Celgene Corporation – United States
Gold Members
Metronomia Clinical Research GmbH - Germany
Star Members Reaching 5 Years & More
Platinum Members
Pharmaceuticals & Medical Devices Agency - Japan
Food & Drug Administration - United States
Gold Members
Densuke Systems Co. Ltd. -  Japan
Foundry Health - United States
InClin, Inc. -  United States
Maruho Co., Ltd. -  Japan
Nordic Bioscience A/S - Denmark
Progenics Pharmaceuticals - United States
Signifikans Aps - Denmark
The Griesser Group - United States