Launching the CDISC Library Data Standards Browser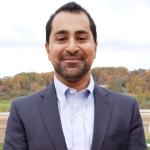 Mike Hamidi
Head, Data Science, CDISC
---
CDISC is excited to launch the CDISC Library Data Standards Browser at the US Interchange 16 - 17 October in San Diego. The Browser is a benefit of membership available at no additional cost to all CDISC members. We believe our members will find the browser quite useful, and we look forward to your feedback on this newest membership benefit. The CDISC Library data standards browser allows wider stakeholder access via an intuitive, user friendly interface to the same normative metadata formerly found in a Rest API. Users can now simply select the CDISC standard (e.g., CDASH, SDTM, ADaM, etc.) they wish to review in more detail. Traversing the standards includes access to all associated metadata (i.e., models, classes, domains, variables, controlled terminology, etc.). The data standards browser also provides explicit relationships across products, such as identifying the model to an implementation guide or controlled terminology association(s). This content can be further filtered at its result level (e.g., by keywords), which makes the data standards browser an ideal querying mechanism. Additional key features include search capabilities via elasticsearch and export functionality (e.g., CSV, XLSX).We continue to refine CDISC Library to include additional features and new content as it becomes available.
What's coming soon for CDISC Library?
Content:  QRS supplements
Feature:  Difference report Difference report, which summarizes all changes from one version of a standard to the next, including new, updated and deprecated/removed content.
All CDISC Library release details will be made available in the official product release notes. CDISC welcomes our member community to access the new data standards browser and to obtain your feedback.
We invite you to visit the CDISC Library landing page for more information, including additional benefits, available content, account request, product inquiry form, FAQs, and a short introductory overview video.
If your organization is not member of CDISC, there are fee-based options to access the CDISC Library. Please contact info@cdisc.org for more information.
Are you an open source developer?
If so, CDISC would like you to gain access to CDISC Library to create tools and applications that foster greater innovation and can be leveraged by industry.
Access to CDISC Library is based on meeting CDISC's open source requirements. Complete our Request Form to see if you qualify.