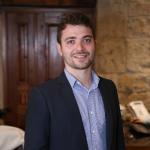 Jeremy Mambrini
CDISC Standardization Project Leader, Pierre Fabre
---
After the success of the last event, which took place in Paris in June, the CDISC French User Group (GUF) is now heading toward our second meeting of the year. The meeting will be hosted for the second time by Biotrial in Rennes on 3 October 2019.
Thanks to our sponsors AB-cube, Anju Software and Quadratek, this conference is free to attend. We are looking to hearing the insights from the many speakers.
Here is the agenda:
09.30 - 10.00: Welcome breakfast and coffee
10.00 - 10.15: Introduction & Sponsors presentation, Jérémy Mambrini (Pierre Fabre & GUF President) & sponsors representatives
10.15 - 11.00: Update CDISC, Jérémy Mambrini (GUF - Pierre Fabre)
11.00 - 11.45: A journey inside the world of graphs and CDISC Library API (Nicolas de Saint Jorre - Quanticsoft)
11.45 - 12.15: Feedback  on Pinnacle21 Community tool validation for SDTMIG 3.2 (Karine Provost - Biotrial)
12.15 - 13.45: Lunch break
13.45 - 14.15: Forum - Open discussion (GUF Board & Attendees)
14.15 - 14.45: – Title to come -- (Rob Adriaansen - Anju Software)
14.45 - 15.15: Feedback on CDISC implementation for PK data: From SEND/ SDTM to ADaM (Helène Tribodet - Biotrial)
15.15 - 15.45: Coffee break
15.45 - 16.15: GDPR impact on clinical data and CDISC (Pierre Yves Lastic)
16.15 - 16.45: Data Transformation: Best Practices for When to Transform Your Data (Olivier Bouchard - SAS)
16.45 - 17.00 : Conclusion
Register Today!  Seats are limited to 80 attendees.
Slides decks from the meeting will be uploaded to GUF CDISC wiki page. To view, slides from previous meeting visit https://wiki.cdisc.org/display/FRUN/Paris+-+24+juin+2019
All members of the FR User Group Board would like to thank CDISC for helping us provide fresh updates to our community.