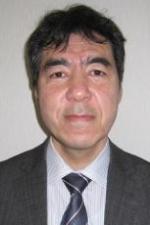 Yoshiteru Chiba
Head of CDISC Japan User Group, University Hospital Medical Information Network (UMIN)
---
2018 CDISC Japan Interchange was another big success. Many thanks to the volunteers and sponsors who assisted in the well-run operations.
The CJUG SDTM team held July meeting at the University of Tokyo with Dr. Maruyama from Keio University hospital presenting. Two sub-teams comprise CJUG SDTM Ducks (beginners) and Turtles (experts) and include members from Japan and abroad. The Ducks designed a mock study and created SDTM datasets, working and discussing to improve their know-how on to develop higher-quality SDTM datasets. The Turtles discussed various SDTM topics, developing tools to work with CDISC Standards.
Moriguchi-san delivered a presentation titled "Reviewers Don't Like my SDTM Creation Program"; we also heard sub-team activity reports on SDTM QC, Data Review, and AI.
The August meeting was held at IQVIA. Dr. Adam Cohen from Centre for Human Drug Research (CHDR) in the Netherlands presented "Disruption of Trials: Ready for Lift-off into Method Space." Of particular interest, was Dr. Cohen's response to the following question:
Q: Is there any regulation that promotes site-less study in your region or country? Here in Japan, we must contract with clinical site and that prevents us from site-less study.
A: As Uber changed taxi industry, site-less studies will be recognized and regulation will be developed as this trend grows. The important thing is to give it a try.
Ebi-san presented "Public Biomedical Concept Repository." The Ducks Meeting involved the Pinnacle 21 Validation, Program/Mapping, Define.xml, Annotated CRF, and SDRG teams.
The Turtles are working on summarizing the results from the questionnaire about "Legacy data conversion". We also plan to create a manual for installing Pinnacle 21.
The September meeting took place at the National Center for Global Health and Medicine, Japan. Dr. Monique Al from Centrale Commissie Mensgebonden Onderzoek (CCMO) in the Netherlands discussed "Clinical Trials in the Netherlands and the Role of Medical Research Ethics Committees."