Japan CDISC Coordinating Committee Update
Hidetoshi Misawa, Pfizer
, Satoru Tsuchiya, Sumitomo Dainippon Pharma, Co., Ltd.
---
CDISC Japan Interchange
The Japan CDISC Committee (J3C) organized a very successful CDISC Japan Interchange, which took place 9 – 11 July at the Ito International Research Center at Tokyo University. The first day featured a special workshop on using CDISC standards in academia. PMDA and AMED provided regulatory expectations and offered helpful approaches for implementing the standards. We are encouraged that the use of CDISC standards is gaining momentum in Japanese academia; proactive activities of CDISC standards are important for the implementation.
The main conference's theme was "Ensuring and Improving Clinical Trial Quality Management Systems through Global Standards". Stephen Pyke, GSK, CDISC Board Chair opened the event, followed by the keynote "Quality Management Systems and CDISC Standards in Clinical Research in Japan" from Dr. Takuhiro Yamaguchi, Professor, Division of Biostatistics, Tohoku University Graduate School of Medicine, and Director, Clinical Research Data Center, Tohoku University Hospital. Conference sessions covered various topics, such as new information from CDISC, regulatory updates and panel discussion with FDA and PMDA, updates from academia and industry, experiences submitting electronic data to regulators, machine learning, etc. The conference was concluded with a Q&A session where Dr. Yuki Ando, PMDA, and CDISC leadership answered questions from attendees. We received positive feedback from attendees. 2019 CDISC Japan Interchange is scheduled on 10 - 12 July. Please keep a note in your calendar.
Standards Translated to Japanese
Translated materials of CDISC standards are now available on the CDISC website.
https://www.cdisc.org/standards/foundational/japanese
SDTMIG v3.2, SDTM v1.4 and ADaMIG v1.0 have been translated to Japanese. We are very grateful to the Nagoya Medical Center, CDISC Japanese User Group (CJUG), and Translational Research Informatics Center (TRI) for their assistance in providing the translations. These documents were created in compliance with COP-007.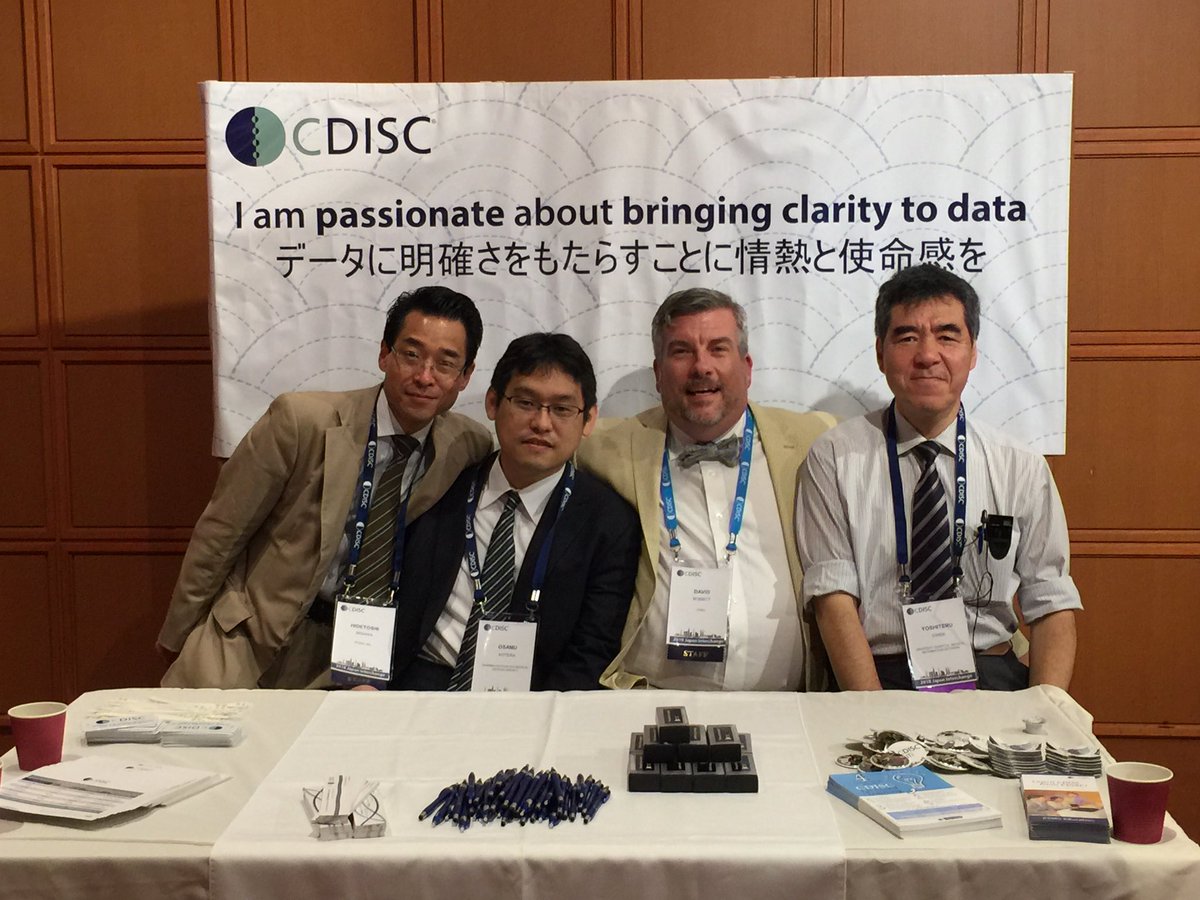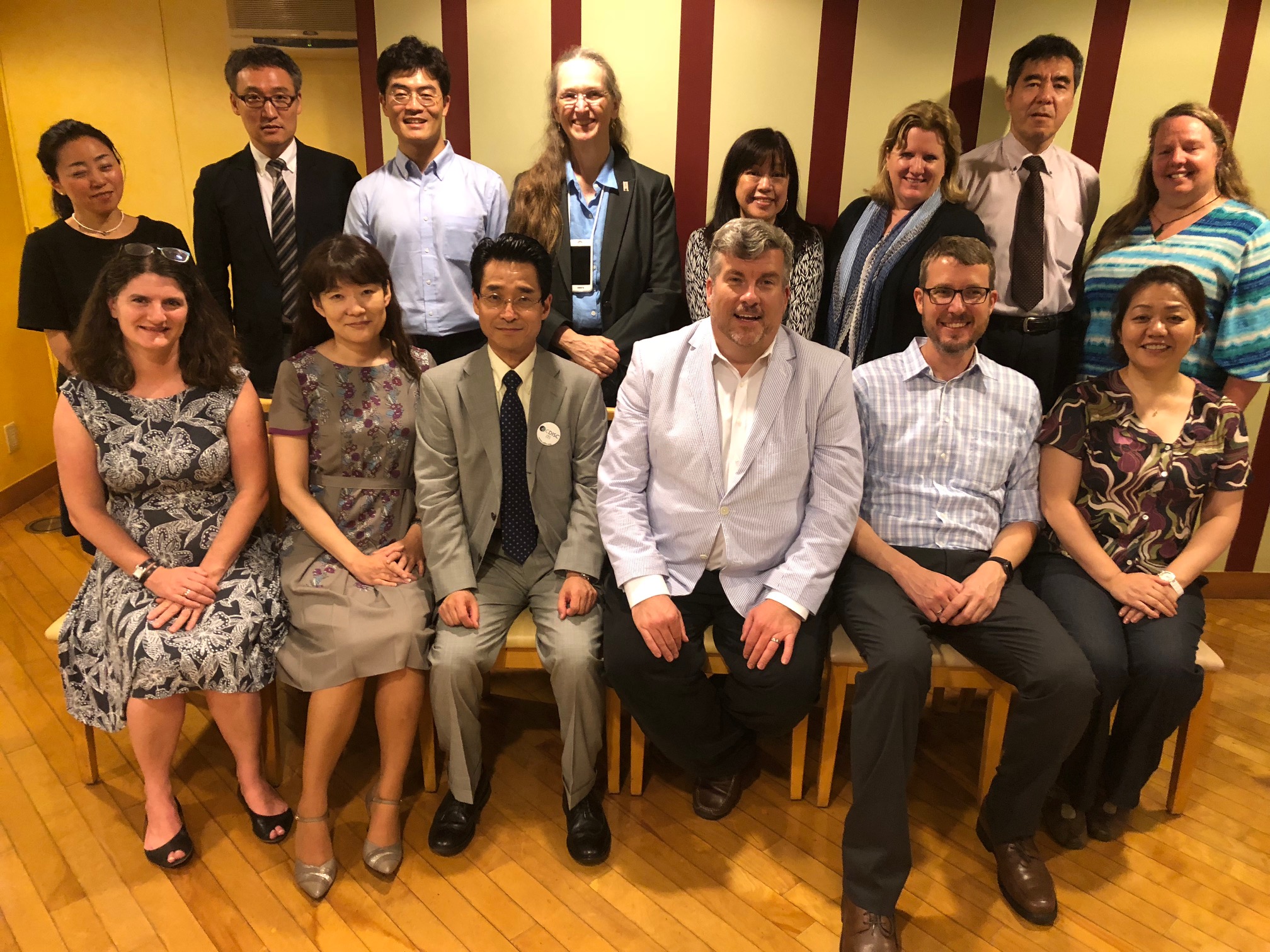 CSO's visit to Japan
Peter Van Reusel, the new CDISC Chief Standards Officer (CSO), visited Japan the week of September 3rd to meet with members from the J3C, CJUG (CDISC Japan User Group) and Japan PMA as well as officials from PMDA and AMED. The J3C presented our current activities, and Peter shared the "CSO Vision", including CDISC's plans toward end-to-end interoperability. It was a very productive and informative meeting; Peter and the J3C have the same dream that CDISC standards can make for patients in the future. Peter, officials from PMDA and AMED, and members from Japan PMA and CJUG provided updates and exchanged their views on CDISC. Even though it was a short stay, his visit was a great opportunity for Peter and Japan CDISC community.