Japan CDISC Coordinating Committee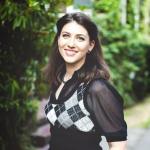 Andrea Vadakin
Director, Events and Japan Initiatives, CDISC
---
Call for Nominations for the 2017-2020 Japan CDISC Coordinating Committee (J3C) Chair
As an interested party of CDISC, you have the opportunity to participate in the process of nominating a Chair for the CDISC Japan Coordinating Committee. Nominees must be from a CDISC member organization. The Chair will serve a three-year term from 2017-2020. 
Please do take some time to think about an individual whom you believe would serve the J3C well. Self-Nomination is also acceptable. We need two brief documents for each nominee:
Nominee's brief CV
Brief letter expressing their involvement/experience with CDISC and their interest in the above position
Please email nominations to Andrea Vadakin at nominations@cdisc.org by 30 October 2017.
Nominations will be reviewed and approved by the Executive Team before being posted for election. Nominees will be elected by a simple majority (two-thirds of the voting members) of the J3C members.
This is an excellent opportunity to ensure the quality of candidates who will help shape the future of the J3C, whose success depends upon the active participation of its members and the CDISC community. Please nominate the person whom you believe will serve the organization well. Thank you for your nomination.
Japanese Translation of SDTMIG v3.2 Available for Public Review
The Japan CDISC Coordinating Committee (J3C) is pleased to announce that the draft translation of the "first batch" (content from Section 1 "Introduction" through Section 4 "Assumptions for Domain Models" of SDTMIG v3.2) is available for public review. Public review will be completed in small batches rather than the whole document at once, while taking into consideration the document as a whole.
Comments due: 20 OCT 2017
14th DIA Japan Annual Meeting 2017
The 14th DIA Japan Annual Meeting 2017 will be held at the Tokyo Big Sight on 12 – 14 November 2017 in Tokyo, Japan. Registration details are available on the DIA website. J3C member, Dr. Takuhiro Yamaguchi, will be chairing two sessions: "Mobile/Digital Health Data Driven Innovation for Clinical Development" on Monday, 13 November from 14:00 – 15:30, and "Quality by Design; Strategically Building the Quality of Clinical Study by Academia" on Tuesday, 14 November from 11:00 – 12:30.