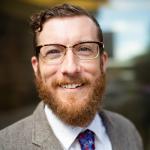 Bernard Klinke
Education and Events Coordinator, CDISC
---
Controlled Terminology Updates for Q3
Date and Time:
TUE, 9 JUL 2019, 10:00 AM - 11:00 AM Central Standard Time
Description:
This webinar will include a description of the P39 publication, including changes that occurred post-public review, and the P40 public review package. Controlled Terminology is the set of codelists and valid values used with data items within CDISC-defined datasets. Controlled Terminology provides the values required for submission to FDA and PMDA in CDISC-compliant datasets.
Panelists:
Erin Muhlbradt, Clincal/Biomedical Information Specialist, MSC
Chris Gemma, Project Manager, CDISC
Date and Time:
THU, 25 JUL 2019, 10:00 AM - 11:30 AM Central US Standard Time 
Description:
Version 2.0 of ODM will provide many new capabilities, features, and improvements over v1.3.2. This webinar will demonstrate some the most important new features, including an ODM RESTful API, support for automated study designs, JSON support, data queries, content semantics, enhanced support for non-CRF data, enhanced support for dynamic CRFs,  improved traceability, and better support for translations. We will also highlight the role of ODM v2.0 in the CDISC 360 Project.
Panelists:
Sam Hume, Vice President, Data Science, CDISC
Sally Cassells, Sr Director, Data Exchange Standards and Certification, CDISC
Date & Time:
17 SEP 2019 @11:00 AM -12:30 PM ET
Description:
CDISC's Standard for the Exchange of Nonclinical Data Implementation Guide (SENDIG) contains domains for general toxicology, pharmacology, and carcinogenicity studies.  This webinar will address cases where concepts developed for non-clinical trials may be useful for human clinical trials and will provide an insight into non-clinical practices and procedures, with a focus on their similarities and differences.
Presenters:
Diane Wold, Senior Director, Standards Development, CDISC
Fred Wood, Vice President for Consulting Services, TalentMine