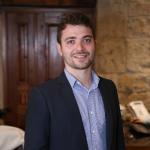 Jeremy Mambrini
CDISC Standardization Project Leader, Pierre Fabre
---
The CDISC French User Group (GUF) held our first event of the year 24th June at the Espace Landowski in Boulogne-Billancourt (Paris area).  A big thank you to the French Association of CROs – AFCROs for their support with this! The GUF board would like to thank the sponsors who helped making this conference a success: Ividata Life Sciences, Soladis Group and Zifo RnD Solutions.
With about 130 attendees, including a significant number of newcomers (~35%), the conference was a wonderful day of sharing. According to feedback received, participants enjoyed the high quality of presentations.
We were very pleased to have CDISC Chief Standards Officer, Peter Van Reusel, attend the event. Peter shared the Blue Ribbon Commission Insights and provided an update on what's new at CDISC. Having Peter with us was also an opportunity to receive a fresh update on CDISC 360 project.
As CDISC standards are being used more and more in academic research, the GUF board put an effort in finding presentations related to this topic. Frédéric Burdet (Swiss Institute Informatics) delivered a fantastic talk on how they have combined data from many sources into SDTM standards to leverage use of analytics on patient cohorts in federated databases for IMI projects.
Participants enjoyed Sonia Araujo's (IQVIA) presentation on "Real-world data," which explained how OHDSI and CDISC should collaborate to create links between OMOP and CDISC standards to create a bridge between the world of clinical trials and observational research. She also provided a very welcome introduction to the OMOP standard.
Related to the collaborative effort between industry partners and hospitals, Nicolas Griffon (APHP) talked about the EIT Health project EHR2EDC which aims to create interoperability between EHRs and EDC systems by linking HL7 FHIR and the CDISC standards to improve data sharing for research.
As experience the use of CDISC standards is always of great interest, one of the GUF board members Catherine Boulard (IPSEN) and her colleague Valérie Pierron (IPSEN) explained how they have been using Pharmacogenomics and Genetics standard SDTM domains (PGx) to store biobanking information in their inventory database.
Attendees enjoyed a couple of very interesting presentations regarding experiences and best practices related to the implementation CDISC standards and demonstrating their added value in clinical research process:
Deepak Ananthan (Zifo RnD Solutions) delved into the understanding of standard tumor domains along with their relationship with the other safety domains to standardize, analyze and evaluate data points.
Sandra Latorre (Business & Decision Life Sciences) ended the day by explaining the challenges of the gap analysis, from high-level changes to metadata attributes, of upgrading a standard library from CDASH v1.1 to the 2.0 version.
All presentation slides will be available soon on our Wiki space.
We would like to again thank all speakers, sponsors, volunteers and attendees.
The next CDISC GUF meeting will take place in Rennes at Biotrial 3rd October. Save the date! We hope to see many of you there.
Call for abstracts will be officially launched in a few days but if you are interested to participate, do not hesitate to get in touch with us.