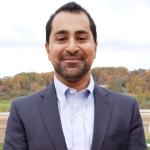 Mike Hamidi
Head, Data Science, CDISC
---
CDISC is pleased to announce that our next CDISC Library release will be available mid-July 2019 to all members. CDISC Library is the single, trusted, authoritative source of CDISC standards metadata and represents a new way of creating, maintaining, and publishing this metadata. CDISC Library uses linked data and a REST API to deliver CDISC standards metadata to software applications that automate standards-based processes. Since CDISC Library's release in April 2019, over 60 organizations across three continents (Asia, Europe and North America) and seven industry categories (government, academia, consulting, biotech, technology service provider, pharmaceutical, and CRO) have obtained access.
What's new as part of this upcoming release?
Standards
Controlled Terminology (2019 1st and 2nd Quarters)
SENDIG v3.0
SDTMIG-MD v1.0
Content Corrections
Features
Metadata Search Capability via Elasticsearch
New Media Types: CSV and Excel
All release details will be made available in the official product release notes. In the meantime, CDISC encourages you to visit the CDISC Library landing page for more information, including additional benefits, available content, account request, product inquiry form, and a short introductory overview. A complete webinar is also available via the Webinar Archive in our Members Only Area.
If your organization is not member of CDISC, there are fee-based options to access the CDISC Library. Please contact info@cdisc.org for more information.