Board of Directors Call for Nominations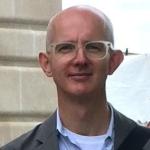 Stephen Pyke
Board Member, CDISC
---
As an interested party of CDISC, you have the opportunity to nominate candidates for the CDISC Board of Directors. There will be up to five Board seats opening up with terms beginning 1 January 2020.
The CDISC Board of Directors is made up of approximately 12-15 members, each serving a three-year term. Board membership requires people who care about the organization, are willing to offer their time and expertise, enjoy being in a leadership role, and want to contribute to CDISC's work to improve medical research. The Board has approximately four teleconferences per year as well as two in-person meetings per year that usually last two days. Each board member will serve on at least one Board committee: Financial, Governance or Executive.
The role of the Board of Directors is to focus on the governing functions of the organization (functions that provide the strategic direction, resources and structure to meet its mission). The Board does not operate the day-to-day business of the organization - it is responsible for ensuring that the organization's resources are being appropriately applied to meet its mission, guiding the organization into the future, and ensuring the continued success of CDISC.
Please review our current CDISC Board members and take some time to:
think about those individuals that you believe would make appropriate board members;
verify that they would be willing to serve, able to travel to Board meetings (two international trips per year) and have the ability to make the required time commitment;
fill out the Board Profile Grid; 
submit it along with their current CV and a cover letter stating why they want to be on the Board and what they would bring to it.
We must have all three documents for each nominee to process their application. Note that self-nominations are accepted.
Nominations must be submitted via email to nominations@cdisc.org by 19 July 2019.  
The nominations will be reviewed by the CDISC Governance Committee: following individual interviews with the candidates, a final slate will be presented to the CDISC Advisory Council (CAC) and the CDISC Board of Directors in November. The CAC may elect one director and the current Board of Directors will elect the remaining positions.
All positions are for a 3-year term beginning 1 January 2020.
CDISC's future depends upon the active participation of our CDISC community and the forward-thinking leadership of the Board of Directors. Please nominate those persons whom you believe will serve the organization well. Thank you for your nominations!
Kindest regards,
Stephen Pyke
Chair, CDISC Board of Director's Governance Committee