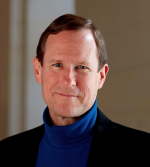 John Brega
Pharmaceutical Data Standards Implementation Consultant, PharmaStat LLC
---
After two quiet years, the Bay Area CDISC User Network met again in April. Thanks again to all who participated!  We had about 250 attendees, with 110 at the Conference Center and 140 more on the webinar.  The webinar recording covers the entire meeting; if you click SHOW MORE at the bottom of the web page you'll see the sequence of presentations with a start time for each.  Click a start time to go directly to that presentation, or watch the entire recording! 
Presentation slide decks have also been posted on our Wiki page.
Thanks again to Fred Wood from TalentMine's Data Standards Consulting Group, to Ram Ganapathy from Roche/Genentech, to Sandra Minjoe from PRA Health Sciences, and to Sally Cassells from CDISC for their presentations, and to DJ Chhatre from Gilead Sciences for his participation.  Thanks also to Dave D'Attilio and TalentMine, to Jonathan Chainey and Roche/Genentech and to PharmaStat for co-hosting the meeting at the Conference Center, and for underwriting the cost. Lastly, thanks to CDISC organization for providing webinar services, and to Bernard Klinke of CDISC for managing the webinar.
We are planning the next meeting, to be held in late September or early October.  Our goal for the next one is to include some multidisciplinary discussions with participation by subject matter experts from biometrics, the FDA, regulatory, regulatory publishing, and medical coding.  We'll do a deeper dive into the FDA's 2017 Technical Rejection Criteria, their implications, and potential risk management strategies.  At the FDA/PhUSE CSS conference this month, it was announced that the FDA intends to finally implement the Technical Rejection Criteria this year, on 90 days' notice.  You won't want to miss this discussion!
We'll also do a segment on the WHODrug B3 coding format, which is now effectively a regulatory requirement for new studies.  It requires a different approach to SDTM and ADaM data modeling, and to the formatting of tables and listings.  Implementing the standard will be a challenge for industry, and for the FDA as well.  We hope to enlist FDA participation in that discussion to find out how their implementation is going, and how they intend to use the updated format.  Stay tuned.