Japanese CDISC Coordinating Committee - Call for Nominations and Abstracts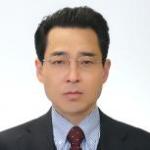 Hidetoshi Misawa, Pfizer
---
Japanese CDISC Coordinating Committee (J3C) Update
Call for Nominations for J3C Members for the 2020 – 2022 Term
Nominations are now being accepted for those interested in joining the membership of the J3C. Nominees must be from a CDISC member organization and will serve a three-year term from 2020 - 2022. 
The following positions are available:
One member from a CRO
Two members from the Biopharmaceutical Industry
Three members from Technology Service Providers
We need two documents for each nominee:
Nominee's brief CV
Brief letter expressing nominee's involvement/experience with CDISC and interest in serving on the J3C.
Please email nominations to nominations@cdisc.org by Friday, 27 December 2019.
Nominations will be reviewed and approved by the J3C Chair and Vice-Chairs before being posted for election. Nominees will be elected by a simple majority (two-thirds of the voting members) of the J3C members.
---
Call for Abstracts & Registration Now Open for 2020 Japan Interchange
The J3C welcomes you to submit an abstract for the Interchange, 21 – 22 May in Tokyo, Japan. Submitting an abstract is an excellent opportunity to:
Contribute your knowledge about implementing CDISC standards
Share successes and sticking points
Deliver insights and use cases
Promote the global adoption of standards
This Interchange will feature two tracks, allowing a greater number of abstracts to be accepted. Make your voice heard by joining our array of speakers – submit your abstract by 6 January 2020!
REGISTER early to attend the Japan Interchange in Tokyo and save. Early Bird Discount ends 27 March 2020.
---
Join Us for CDISC TechniCon | 2020
CDISC is hosting a new virtual conference (TechniCon) in three regions around the globe, including the Asia-Pacific region. It will feature presentations and demonstrations by leading technology solutions providers and open source developers on how to streamline clinical data implementation, and will also offer an introduction to the CDISC Library. This TechniCon will be held 17 January 2019, from 9:30 – 15:30 Japan Time. Register today for the Early Bird price of only $25! Discounted rates end 20 December 2019.