Letter from President and CEO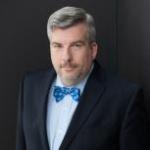 "Great things in business are never done by one person; they're done by a team of people."  – Steve Jobs
As 2017 comes to a close, I'd like to acknowledge CDISC's two greatest assets….our staff and the global CDISC community. Together, these teams have indeed done, and will continue to do, great things. 
As you know, CDISC Standards foster collaboration and reduce costs through increased efficiency, improved data quality, and automated processes. I believe that great collaboration and reduced costs should result in a reduction in human suffering, unlocking cures and treatments for chronic and terminal illnesses.
During my eight-month tenure at CDISC, I have been on the road, visiting nine countries on three continents, meeting the individuals and organizations that form CDISC's global community of collaborators. I have met with and listened to regulators in the USA, Japan, China, and Europe.  I have connected with other collaborators including PhUSE, TransCelerate BioPharma, C-Path, HL7, and Enterprise Vocabulary Services of the US National Institutes of Health (NIH) National Cancer Institute (NCI).
CDISC is in the midst of sustainable change. While CDISC Standards are effective and mature, we have several areas where we need to improve. Research and technology change rapidly, so CDISC must become more nimble, responding to current circumstances and ready for the future. With the input of this global community, our team and I have established five broad goals for CDISC now and moving into the coming year.
Build a customer-centric culture – We aim to delight our stakeholders by learning what you prefer and need from CDISC. We need to move forward with changes at a cadence our stakeholders can absorb.
Generate greater member value – Your funding supports our work; thank you. In response, we want to deliver more value by providing additional benefits that support members' enterprises, research, and collaboration. As a concrete first step, CDISC is not raising membership rates for 2018. In addition, we will make the CDISC SHARE API v1.0 available at no additional charge for Platinum members beginning in January.
Ensure sustainability of CDISC Standards – People are our greatest asset. Our team is actively diversifying revenue streams to ensure CDISC has the people and other resources necessary for long-term sustainability.   
Optimize our standards development and release process – I have heard our community loud and clear:  CDISC needs to be more transparent and predictable. Whether your industry is academic research, pharmaceutical development, diagnostics, devices or any other critical efforts CDISC Standards support, you need us to do a better job in being transparent and predictable. We are piloting a new standards release calendar this year. We will apply what we learn to fully roll out these changes over the next 18 months.
Lay the foundation for a CDISC 2.0 Vision– We will tap into the global genius from the clinical data standards community to create a Blue Ribbon Commission.  The Blue Ribbon Commission will advise the CDISC Board and me on what changes we must prepare for to serve clinical data standards needs now and in the coming decade. We will actively engage our stakeholders in gathering information and needs as well as in communicating the findings of the Blue Ribbon Commission broadly.
I thank everyone in our community for making me feel welcome in 2017. I look forward to working with each of you in 2018.
Best wishes to each of you for a happy, healthful, and prosperous New Year!